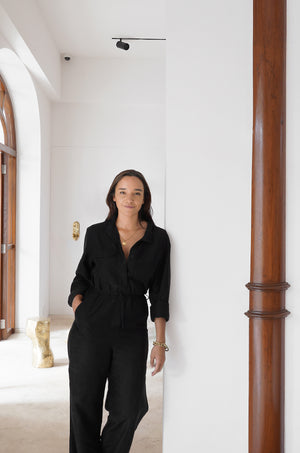 Florence Louisy is the creative director of æquō. Working between Mumbai and Paris,
she graduated from the Netherlands-based Design Academy Eindhoven, where she studied under Ilse Crawford and Formafantasma's values. With a strong sensitivity for craft and a fascination for cultural exploration, she encountered design as a method to achieve masterpieces: materials, techniques, and the hands joining them are the three elements required to make meaningful objects.
This vision was further developed while she journeyed to São Paulo to work beside the Campana brothers. Today, she continues her path in the field of collectible design where furniture is sculpture, and materiality is history.